Useful information, documents and forms to handle your account smoothly.
How to deposit funds
Swissquote offers two ways to conveniently and securely fund your account:
wire transfer or credit card deposits.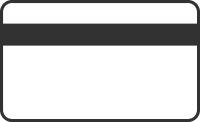 Credit Card
Funds Deposit
We accept Mastercard and Visa credit cards with no transaction fees for our clients who choose to fund their accounts instantly using this simple method.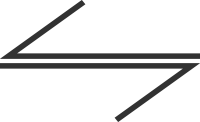 Bank Wire Transfer
Before funds can be transferred, you must have an active Swissquote account. If you do not have an account yet, open an account here.
You can wire funds directly from your bank account using our Wire Transfer payment method. Swissquote only works with minimum AA rated banks.
Swissquote Ltd does not charge transaction fees for depositing or withdrawing funds. The depository bank may charge a transaction fee. Generally, you have the option of this fee being deducted directly from the total amount to be transferred or charged to you directly. Please contact your bank for transaction fee information as rates vary from bank to bank.
We accept the following currencies: GBP, EUR, CHF, AUD, JPY, PLN, CZK, HUF and USD
Transaction time generally depends on the processing time required by the depository banks, and Swissquote normally handles all transactions on the same day they are received.
Swissquote does not accept payments from third parties.
Bank details for Swissquote Ltd:
Beneficiary Name: Swissquote Ltd
Clients GBP
A/c no
63867218
IBAN
GB53 BARC 2000 0063 8672 18
Sort Code
200000
SWIFT Code
BARCGB22
Clients EUR
A/c no
48541166
IBAN
GB02 BARC 2000 0048 5411 66
SWIFT Code
BARCGB22
Clients CHF
A/c no
89640344
IBAN
GB62 BARC 2000 0089 6403 44
SWIFT Code
BARCGB22
Clients JPY
A/c no
58185833
IBAN
GB96 BARC 2000 0058 1858 33
SWIFT Code
BARCGB22
Clients AUD
A/c no
86003988
IBAN
GB20 BARC 2000 0086 0039 88
SWIFT Code
BARCGB22
Clients PLN
A/c no
73094900
IBAN
GB49 BARC 2000 0073 0949 00
SWIFT Code
BARCGB22
Clients HUF
A/c no
01181351
IBAN
GB33 COUT 1800 9101 1813 51
SWIFT Code
COUTGB22
Clients CZK
A/c no
07184255
IBAN
GB89 COUT 1800 9107 1842 55
SWIFT Code
COUTGB22
Clients USD
A/c no
44904811
IBAN
GB30 BARC 2000 0044 9048 11
SWIFT Code
BARCGB22
How to withdraw funds
Please be aware that fund withdrawals can now be done by ePortal from your account.

 

ePortal
Our unique Swissquote ePortal services allow you to add or withdraw funds and manage your account simply and conveniently.
Your ePortal is not activated yet? No problem, please follow these steps.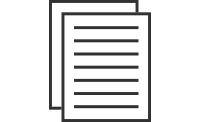 Reduce or increase your leverage
For any leverage modification requests, please send us a completed Leverage Modification Request.
Please read the full disclaimer or contact us for further information.
Leverage can significantly increase your profits, but involves greater risks to your capital. Unlike many brokers, Swissquote caps leverage at 100:1. If you are new to trading, we advise you to lower your leverage until you are confident in your trading strategy. If the currency underlying a trade moves in a direction you were not expecting, leverage will greatly increase your potential losses.
To reduce the risk of losses, we advise you to adopt a strict trading style that includes the use of stop and limit orders.